This year, we've all experienced unprecedented changes to our daily lives, at home and work brought about by COVID-19. During this historical moment in time, St. Joseph's Health System's (SJHS) care for the people we are privileged to serve has made a tremendous impact across our Region and Provincially.
COVID-19 opened our eyes in so many ways to the challenges that exist within our health care system and beyond. This pandemic has targeted the most vulnerable amongst us, including our elderly, those living in congregate settings, minorities, those with lower socioeconomic status and migrant workers. The mission of St. Joseph's Health System impels us to be attentive to those most in need.
In addition to the commitment by our member and partner organizations across SJHS, many members of our team have been very active in leadership roles at both the provincial and regional levels in Ontario's COVID-19 pandemic response.
St. Joseph's Health System's strength and expertise across the continuum of care is highly respected and well recognized by the province. We continue to assist with shaping Ontario's response as we move forward together through this global pandemic.
SJHS was one of the first participants in the province to test all of our staff and residents in LTC and retirement homes.
Our scientists, researchers and partners made ground-breaking discoveries to increase Ontario's COVID-19 testing capacity by fourfold
 Our virtual care program has ramped up phenomenally. We are connecting specialist care in LTC and home care while offering thousands of patients access to their care teams from the comfort of their homes.
SJHS organizations participated in the PPE control table committee and the scientific table that researched and validated non-traditional PPE options, including reprocessing.
SJHS hospitals are participating in the Long-Term Care Incident Management Structure. This structure supports the Ministry of Health and the Ministry of Long-Term Care on how to continue mitigating future outbreaks in long-term care. This work and our feedback have also helped inform current system barriers that will hopefully inform the transformation agenda.
It is through the support, leadership and contribution of our member Organizations and Foundations that we are able to consistently move toward our goal of improving care and inspiring discovery through education and research.
As we emerge from this pandemic, it is our hope and prayer that we will not return to the "comfortable" way of yesterday. Rather, it is up to us to take up the challenge COVID-19 has presented and use our learnings to shape a new paradigm for the care of the "dear neighbour".
We extend our thanks and gratitude to all who so generously support SJHS member Organizations and Foundations.
With gratitude,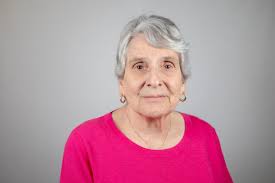 Sister Anne Anderson
Chair, St. Joseph's Health System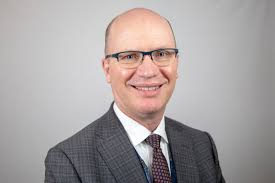 Dr. Thomas Stewart
President & CEO, St. Joseph's Health System