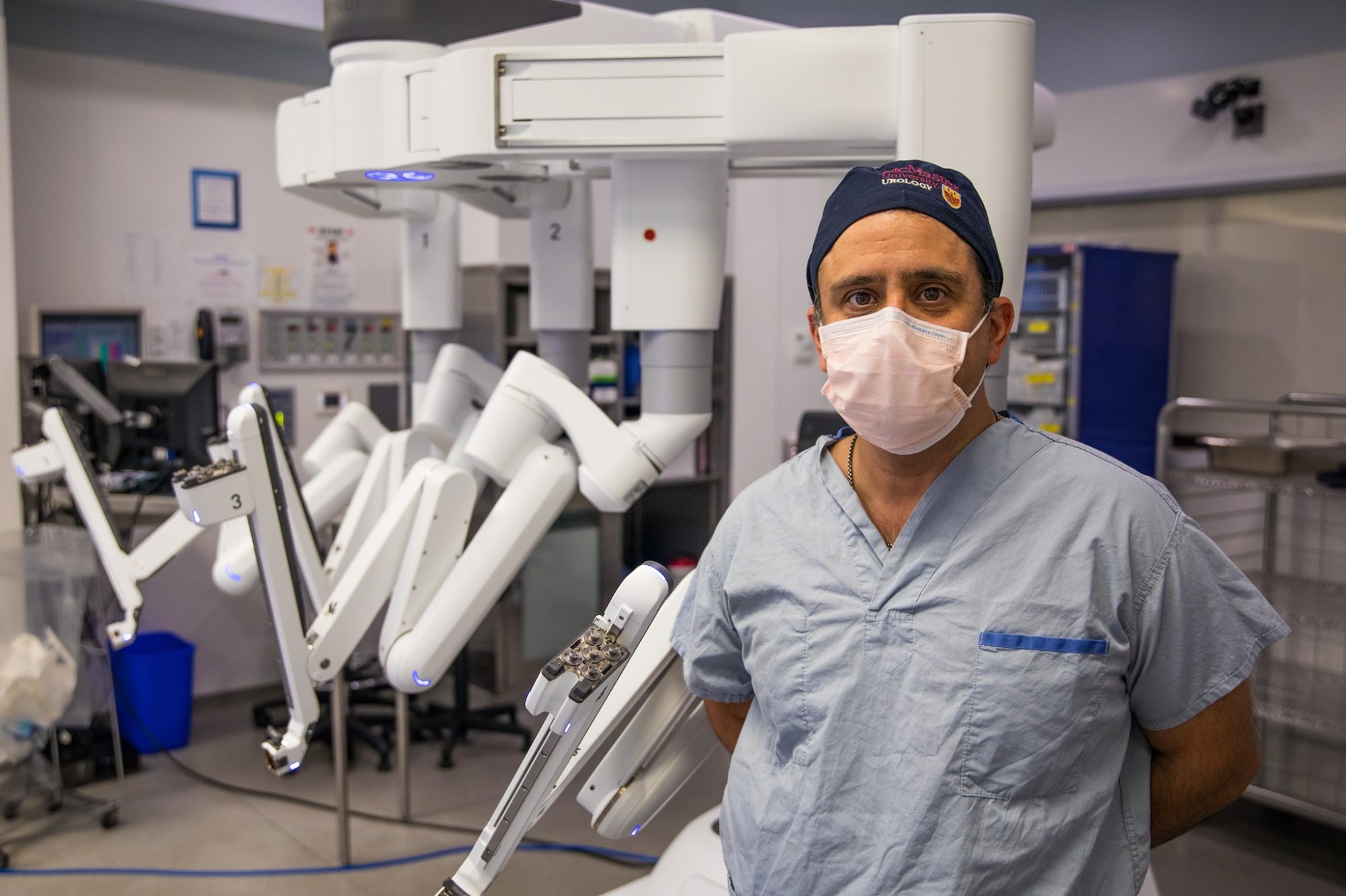 After a 24-month fundraising campaign that saw our generous community donate more than $5.5 million to this exciting project, St. Joseph's Healthcare Hamilton just purchased the newest and most advanced surgical robot in the world: the da Vinci Xi. And it's thanks to the generous support we received from donors and friends like YOU! Just last week, the robot arrived at our Hospital and we put together a time-elapsed video of its unboxing. Click on the image below to watch it!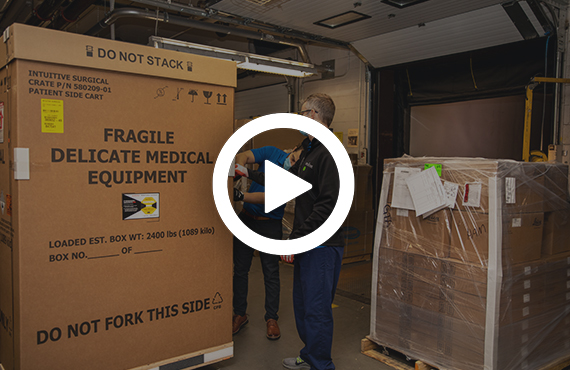 In 2012, St. Joseph's Healthcare Hamilton was one of the first hospitals in Canada to purchase the da Vinci Si robotic system thanks to the leadership and support of the Boris Family. Since then, we've performed over 2,600 surgeries and both our surgeons and our patients report that robotic-assisted surgeries are less painful, promote faster healing, result in less blood loss and fewer days spent in Hospital, too. Not only that, a recent study by St. Joe's surgeons and researchers shows that robotic surgery for prostate cancer patients is cost-effective. We're continuing to work with government and key stakeholders to advocate for funding robotic-assisted surgery.
We remain truly grateful to each and every one of the donors who make it possible for us to explore all that robotic surgery can do to help patients living with cancers of the lung, prostate, kidney, bladder, head and neck. We're already planning some very special ways to recognize and thank our robotic surgery supporters in the coming weeks and months, and we look forward to sharing those with you very soon. While the new robot has arrived, and we're immensely grateful, there continues to be a need to raise funds for the cost of the sterile robotic instruments needed for every surgery we perform as well as support for robotic surgery research that will create a healthier future for all of us. Stay tuned for more robotic surgery updates coming soon from St. Joe's!