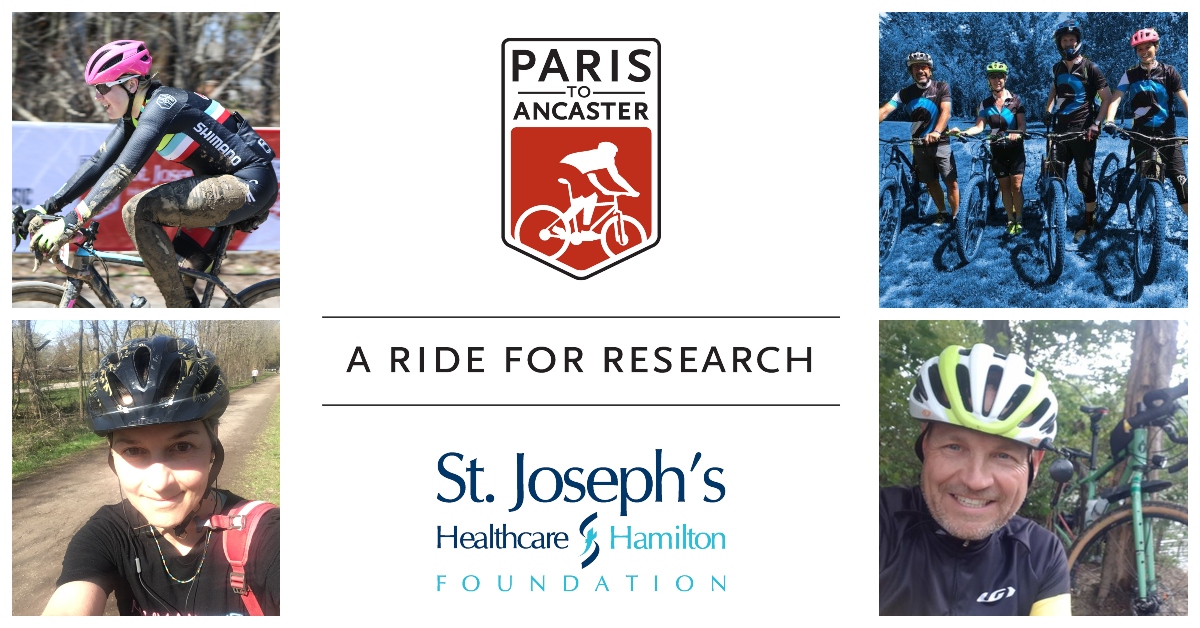 This year, Paris to Ancaster | A Ride for Research (P2A), event participants kept safe staying close to home trying a new way to take part. One thing hasn't changed though—and that's the fact that all funds raised through P2A will support research at St. Joseph's Healthcare Hamilton. Thanks to our riders and supporters this year, over $15,000 was raised, and we couldn't be more thankful!
Since the very beginning of the COVID-19 pandemic, the doctors, nurses and researchers at St. Joe's have been on the frontlines, taking care of those affected by the virus, assisting in long-term care and retirement homes and developing new ways to diagnose COVID-19 quickly. Not long ago, a vaccine clinic opened at St. Joseph's West 5th Campus that is helping to deliver protection against the third wave of the pandemic and foster hope for a return to the people and the activities that we love and miss the most. Thank you for your support of St. Joseph's Healthcare Foundation. Your support makes projects like these incredible research studies already underway at the Hospital possible.
Our sincere thanks go out to John Thorpe and Tim Farrar and the P2A organizing team for crafting an event that allowed cyclists to stay safe in their participation, and provided an opportunity to raise funds that have never been needed more at our Hospital. Let us celebrate all we've achieved with this year's Virtual P2A event!
You did it for YOU. You did it for ST. JOE'S, and we are beyond thankful! We hope to see you back for an in-person event in 2022. Until then, stay safe, stay well, and keep riding!