Looking for something fun to do outside today? #ChalkItUp for Hamilton Hospitals. Grab your sidewalk chalk and follow these three easy steps to show your support for our #HamOnt healthcare workers who are so bravely battling COVID-19 while caring for our community.
How it Works:
1. Make a chalk drawing on your sidewalk, your driveway, a piece of paper, or on your fence. Wherever you're safely (
and legally!) allowed to do so.

2. Include a heart in your drawing to show your love and appreciation for our hospitals and healthcare workers. After all, Hospitals are the Heart of #HamOnt.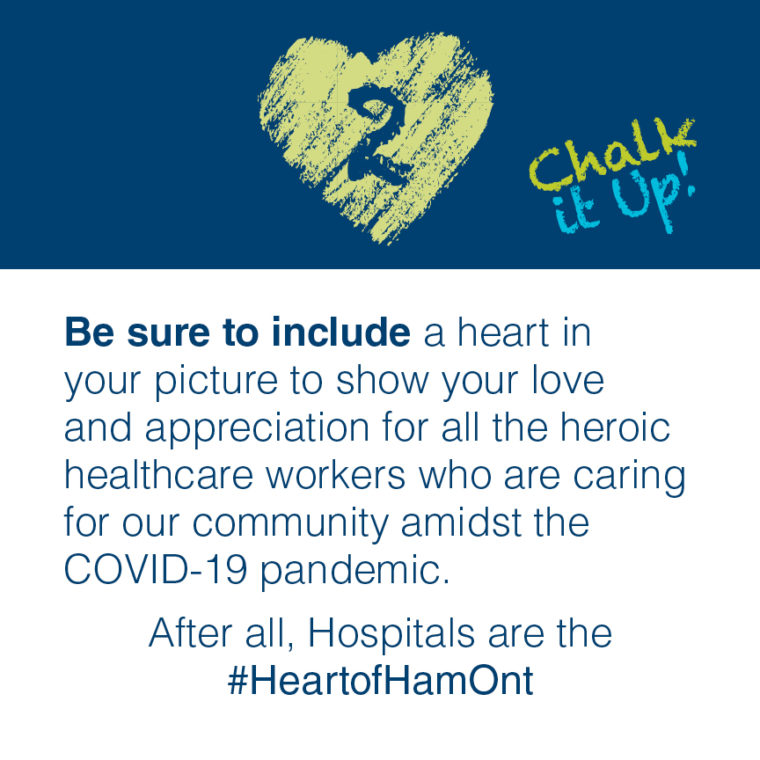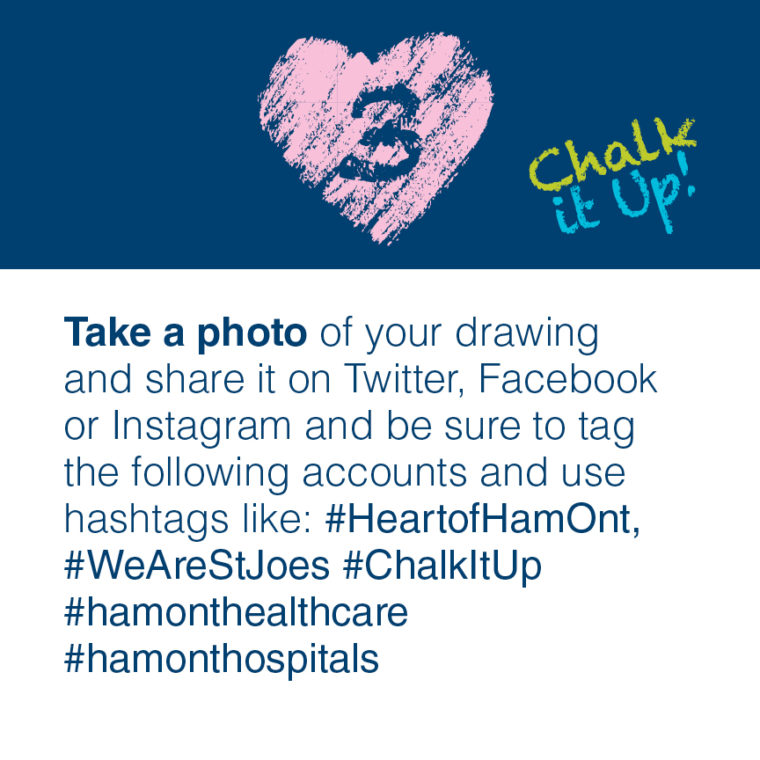 We're looking forward to seeing all of your artistic talents, #HamOnt. Happy Chalking!