What's a Virtual Gala?
In an effort to keep our community safe and healthy, we're going to bring St. Joseph's Healthcare Foundation's 23rd Annual Gala to you. Through an artfully curated and personally delivered Gala Celebration Box, we're working hard to bring all of the food, wine, auctions, entertainment and décor that makes our gala so special, right to your doorstep.
All the things you know and love about Gala will be available – only virtually! You will be able to tune in to remarks and entertainment using your preferred device, bid on silent and vintage wine auctions using the Givergy app, pledge to our equipment drive and enjoy top-of-the-line food and drink in the comfort of your own home with your guests.
Celebration Box Contents
Each Celebration Box will include: appetizers, a signature cocktail, dinner wine, table settings and the gourmet meal(s) you've come to expect from the talented culinary chefs at LiUNA Station. We've thought of everything, from a centrepiece to dessert, and even a late-night salty and sweet snack selection with an accompanying liqueur.
Click here to view our gala evening menu.
Capital Equipment Auction
Over the past six Galas, attendees have come together to ensure that St. Joe's has the critical equipment required to take care of our community.  The generosity of our Gala supporters has allowed for the purchase of 3 Incubators, 4 Fetal Heart Monitors, 3 Panda Infant Warming Systems, 4 Electrocardiogram Machines (ECGs), 4 Portable Ultrasound Machines for Home Dialysis and 2 Breast Imaging Ultrasounds.
Please check back soon to find out what equipment is urgently needed and how you can support.
How to Host a Virtual Gala
Whether you decide to tune in to our online gala during a private evening for two in your living room, or you choose to host a small gathering of corporate table guests in your backyard, St. Joe's will provide everything you need to host an elegant evening in your own home.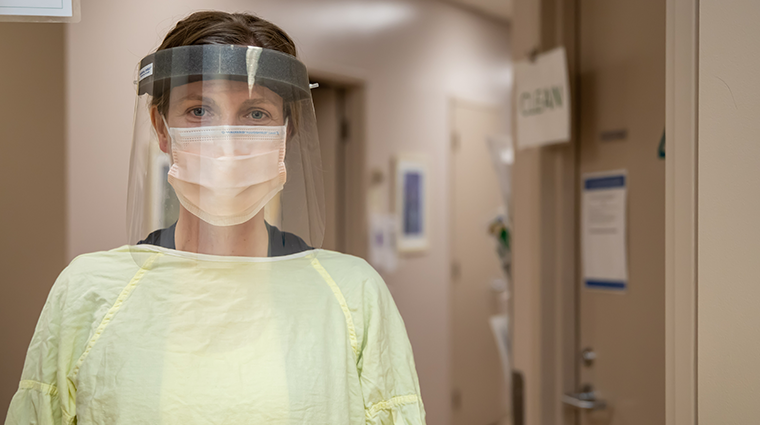 Raising Funds for St. Joe's
The Gala is one of St. Joseph's Healthcare Foundation's signature fundraising events. The generosity of our gala patrons enables our Hospital to purchase new equipment, to renovate patient care areas, and to pursue research into tomorrow's treatments and cures. Our 2020 Gala, Virtually Yours in Hope, Health and Gratitude, is raising funds to renew our Emergency Mental Health Service at the Charlton Campus and to support our internationally-renowned Robotic Surgery Program.
St. Joe's is home to Hamilton's only mental health emergency department serving people over the age of 17. Demand for this service has increased by 60 percent over the past decade alone – more than any other service or program offered at our Hospital. Compound that with the forecasted increase in need for mental health care supports to help our community cope with the feelings of fear, anxiety, isolation, and depression from the physical, emotional and economic impact of the COVID-19 pandemic, and you can see why it's so essential we have the right space to care for people when they are experiencing a mental health or addiction related crisis. Watch this video about the need for this project.
Our Hospital is also one of the world's leading robotic surgery centres. Since 2012, we've performed more than 2,000 robotic-assisted procedures to help patients living with cancers of the head, neck, lungs, kidney or prostate. And more recently, we're using a new orthopaedic surgical robot to perform knee and joint replacements. Patients undergoing robotic surgery are reporting smaller incisions, less pain, fewer infections and a faster, easier recovery. But robotic surgery is not yet funded by the province. So for now, to provide this leading-edge care to patients who would benefit from it, we rely on the support of our donors. The gala will help St. Joe's to replace its original da Vinci Si Surgical Robot, which is nearing the end of its lifespan, with the new da Vinci Xi. Learn more about the need here.